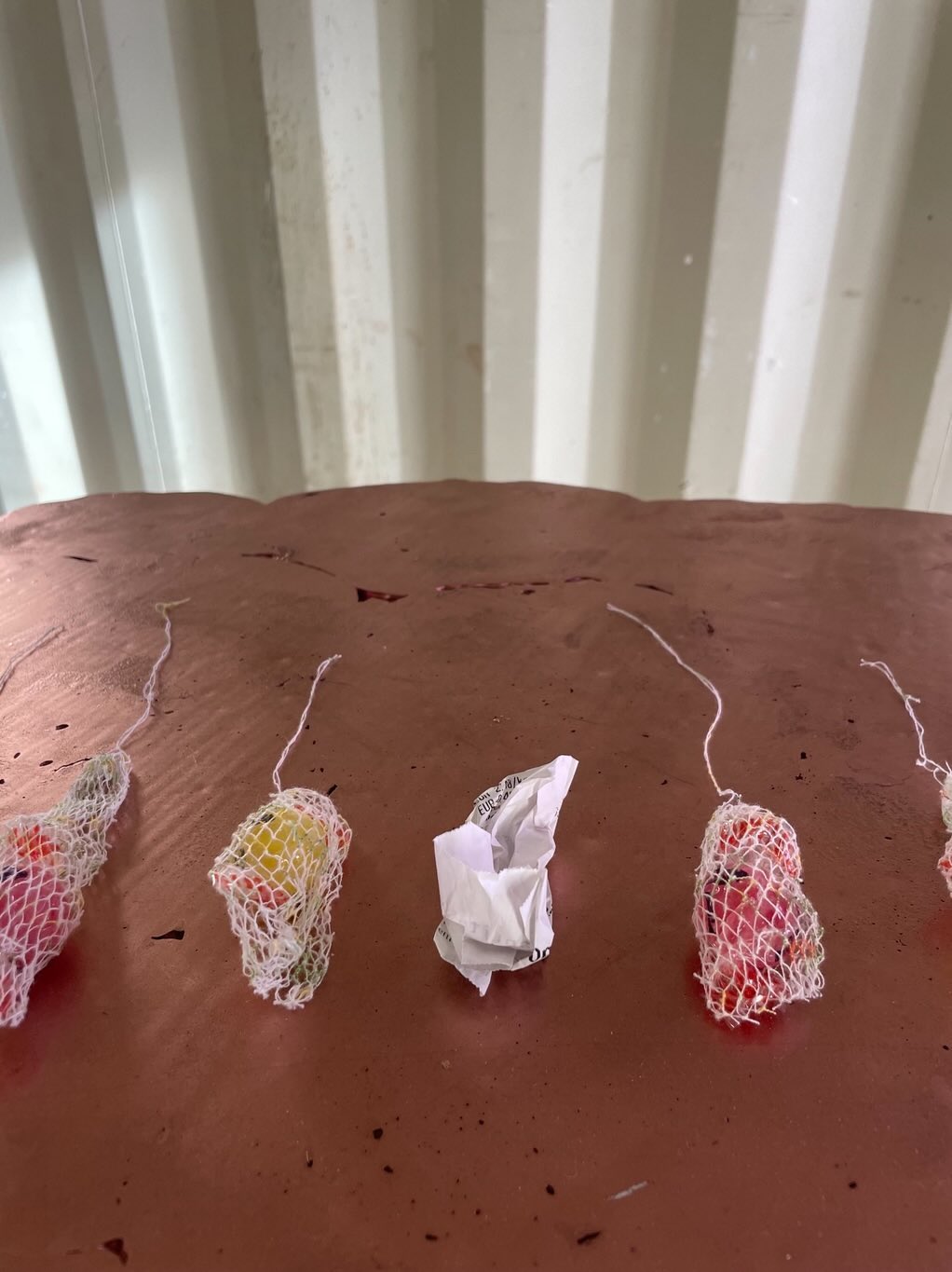 Installation view during De Snoepwinkel at DDW22
Photographer: Pete Ho Ching Fung
2022

secondhand textile, napoleon fruit mix, a receipt, a copper fixing, black chain, blue lanyard, plastic L, freie maker lego

A Container Thinged And A Thing Contained

Could I have that precious nothing that is entangled In the corner of your pocket? Maybe it is a paperclip or a coin, a piece of gum or fluff? Your precious nothing is worth something to me. In exchange I offer you the work of my hands – a something which was also once a nothing. Fill my pockets with your precious nothings that they might one day become a precious something of my own. Fill my pockets with your precious nothings that I may continue the work of my hands. Fill my pockets and in return I will fill yours.

This thing which for now is mine, this thing which is a container thinged and a thing contained, this thing which could be yours for a thing which will be mine.
For the group exhibition De Snoepwinkel, that took place during Dutch Design Week 2022, ten sweets were individually contained within handmade netted bags. I invited visitors to exchange something from their pocket for a piece of my work, an exchange that filled my pockets with a whole lot of nothing to be used in future work.