Repetition 6 (Nothing Special)
Photographer: Femke Reijerman
Repetition 2
Photographer: Žan Kobal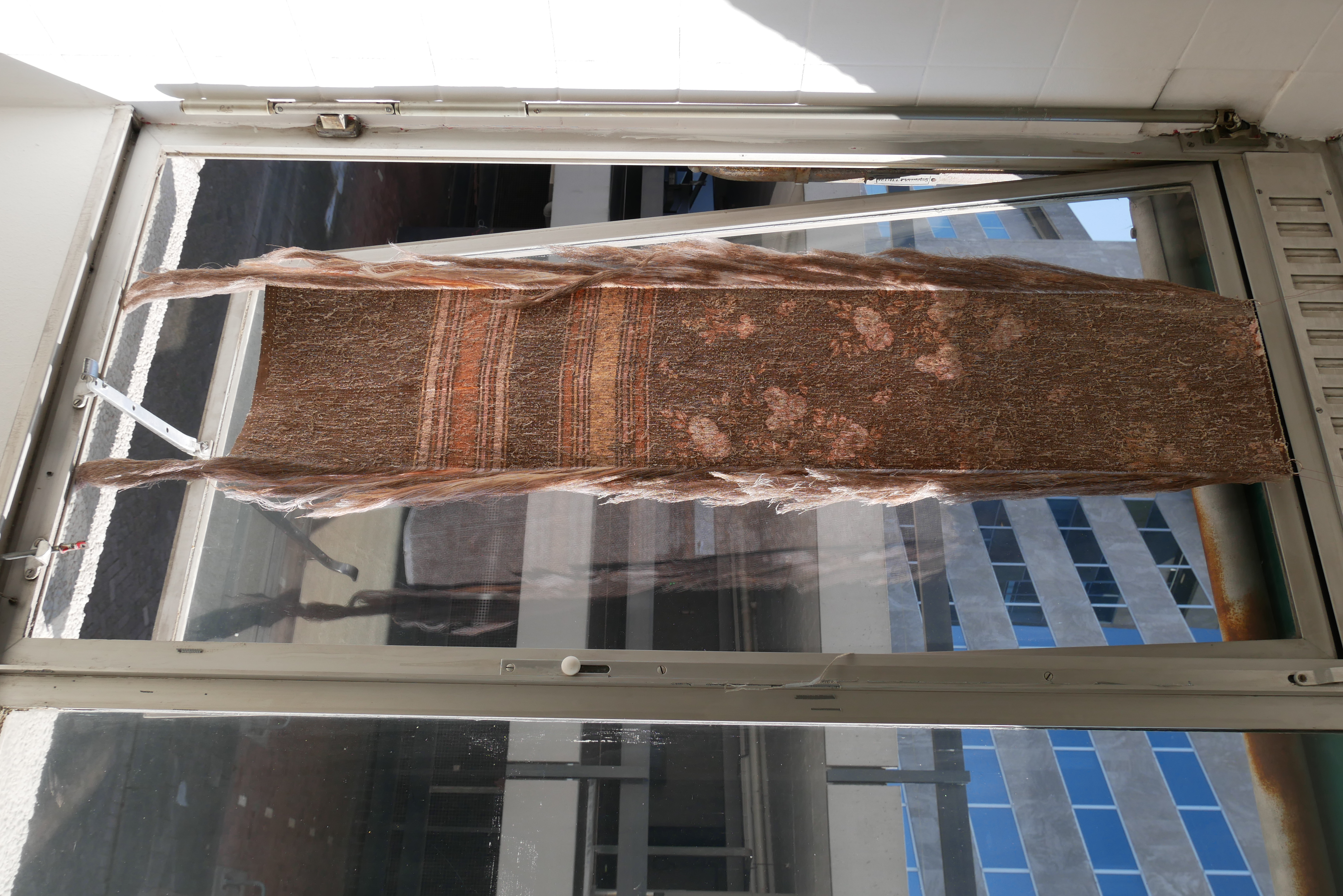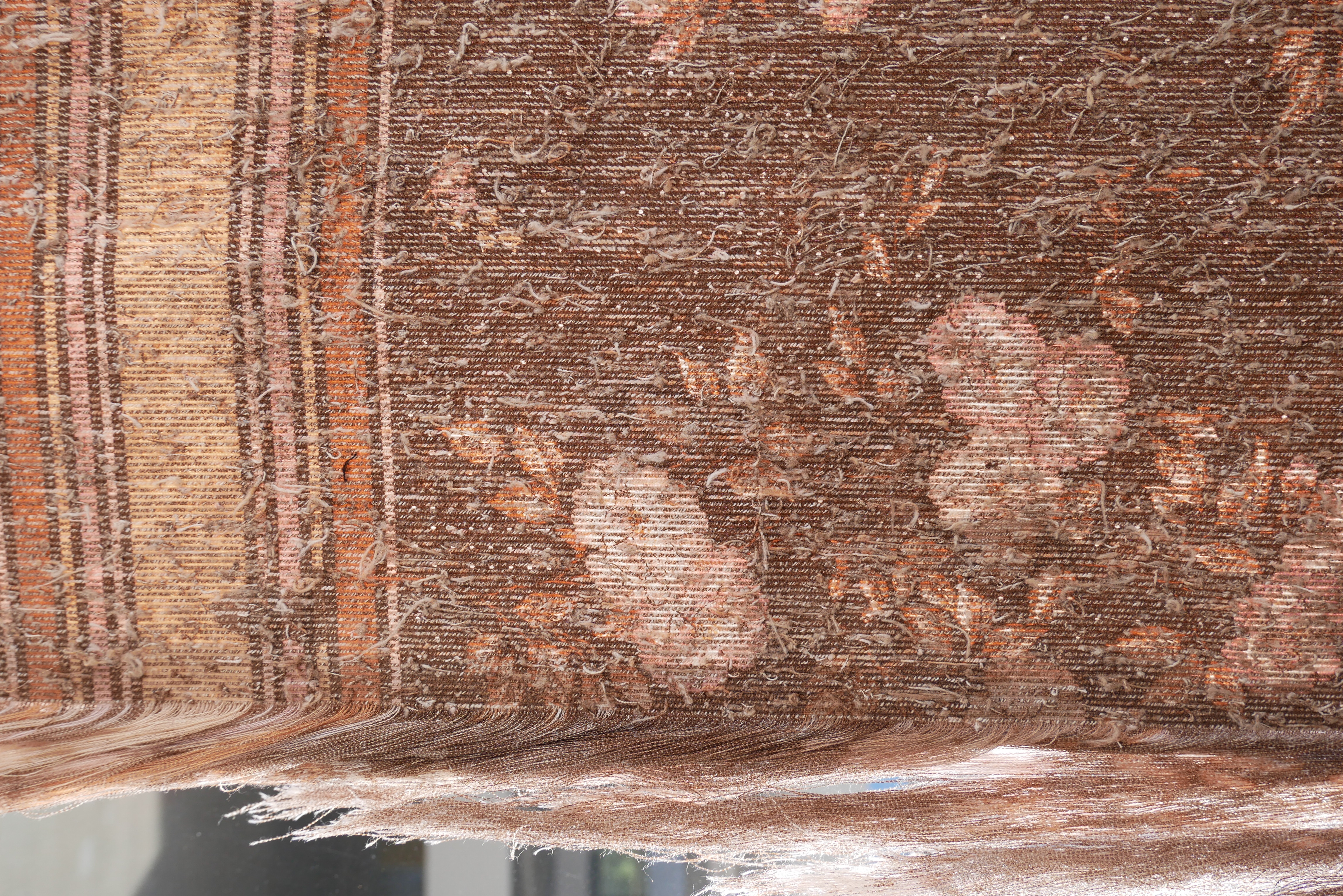 Repetition 7
2020

secondhand textiles, tin

repetition 6 - 240cm x 150cm
repetition 7 - 40cm x 120cm
repetition 2 - 30cm x 50cm
This Work of Body / This Body of Work

In This Work of Body / This Body of Work, 'the body' performs the critical and paradoxical act of non-productive productivity. 'The work' is a durational pause, comprising a series of devoted repetitions which serve to interrupt narratives of expectation and productive efficiency through an embodied occupation of time. The pause is a form of sabotage, inspired by stories of factory workers who would gain a momentary reprieve from work by throwing parts into the assembly-line to halt the machines.

The repetitions manifest in textile works that are exhausted through a process of undoing and redoing, becoming a garbled record of past and present hands, bodies and space. The process of undoing uncovers layers of time and untold stories, a time which is not quite free but only partially scripted. This partial script provides opportunity for reconsidering, rewriting and retelling that which we think we know about labour, productivity and value.

Presented as a combination of performance and artefacts of the durational process, This Work of Body / This Body of Work asks you to actively stop – to occupy and be occupied by time.